Result Clothing

Keep one step ahead with Result Clothing - the pioneers of performance outer & active wear.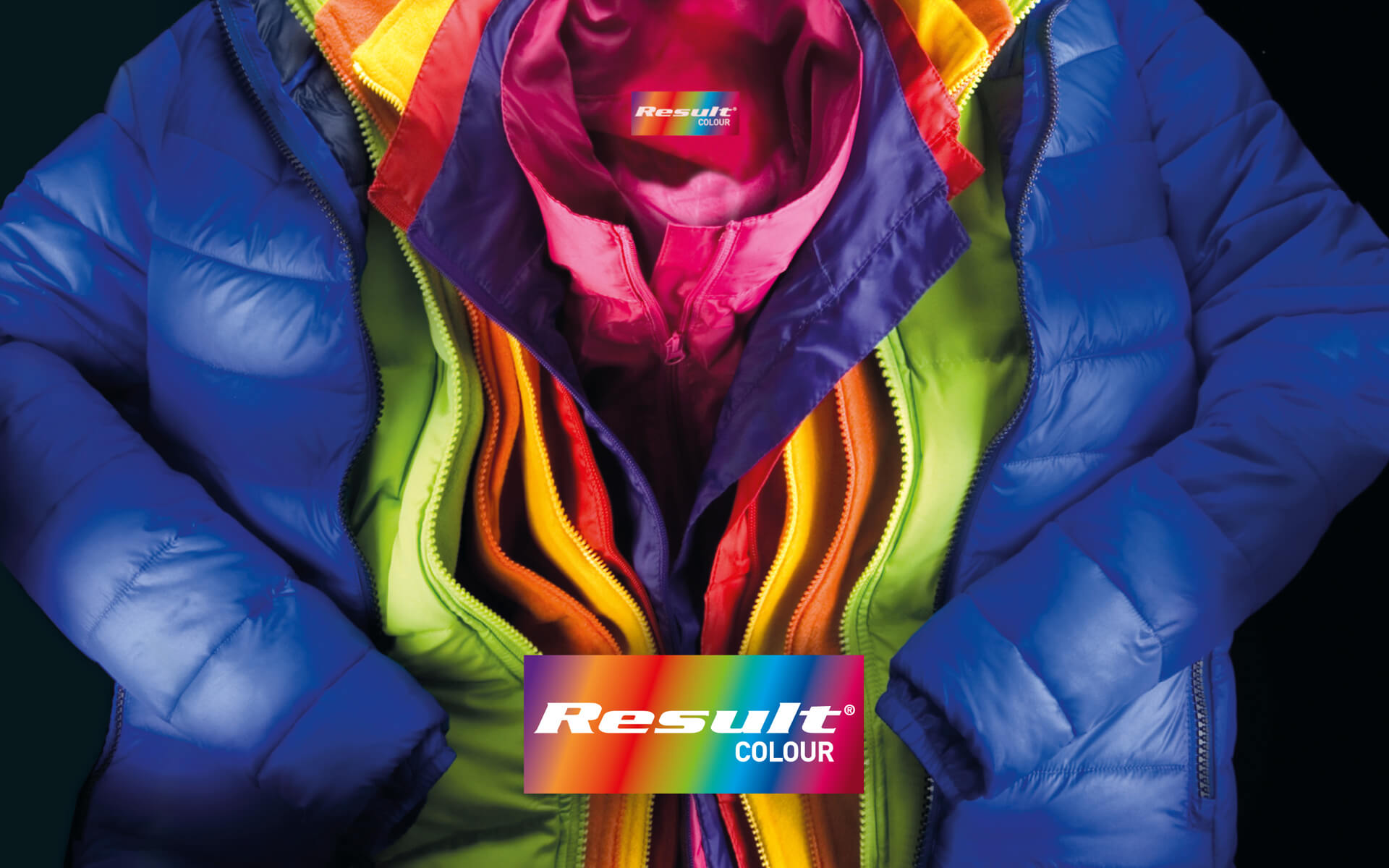 The No 1 choice for premium quality outdoor wear, Result Clothing does exactly what you expect from the most trusted clothing brand in Europe.
Result Clothing has a 20 year reputation & experience in garment manufacturing and boasts a comprehensive selection of outerwear at its most dynamic from micro-weight to heavyweight performance, urban to corporate, core to technical. Delivering outstanding value for money, its range ensures the wearer a perfect companion.
Result Clothing Guide
Result Clothing Bodywarmers
Result bodywarmers can be worn in conjunction with other layers to increase warmth. They perform at their best when worn over a shirt, sweater or a lightweight outer garment and can greatly improve your comfort.
Result Clothing Colour
The Result Colour range splices the old with the new, offering fresh optically coloured new styles reflecting trends in a spectrum of textiles in a rainbow of shades. Centred around the Result Clothing assured brand policy, all garments have been designed for decoration and offer genuine value for money. Spearheaded by a new innovative printable soft shell fabric, Result remains the founding pioneer of performance soft shell in the decoration industry.
Result Clothing Core
Core Value is a budget friendly collection of low-cost promotional wear engineered by Result Clothing. An economic range of outer-wear offering genuine value for money with simple yet durable styles that work all year round and easily decorated for your next event. Each product has been carefully designed and formulated to be highly competitive on pricing whilst carrying the Result assured quality.
Result Clothing Fleece
Result Clothing offers Europe's largest and most comprehensive range of fleece jackets. Beautifully styled, professionally crafted and delivering outstanding value for money, the collection offers both traditional and contemporary designs, with a host of reliable features that will ensure the wearer of a perfect companion for any situation.
Result Clothing Footwear
Striding into Work-Guard, our safety footwear range provides extended cover for those expecting function, purpose and exceptional value for money.
Result Clothing Performance
An extensive range of versatile, multi-functional and thermal efficient jackets that will provide significant levels of protection in most situation and environments 'all-year-round'.
Result Clothing Soft Shell
A fleece material with a woven "face" to increase wind and water resistance, our top selling soft shell range yields maximum performance and will respond to your every move. This attention grabbing range showcases Result's trademark fine detailing and quality tailoring for style and warmth. Our new printable soft-shell range is a technically advanced 2 layer, high stretch multi-activity collection, designed to provide colourful innovation and comfort.


Result Clothing Featured Products
Verified Customer Reviews